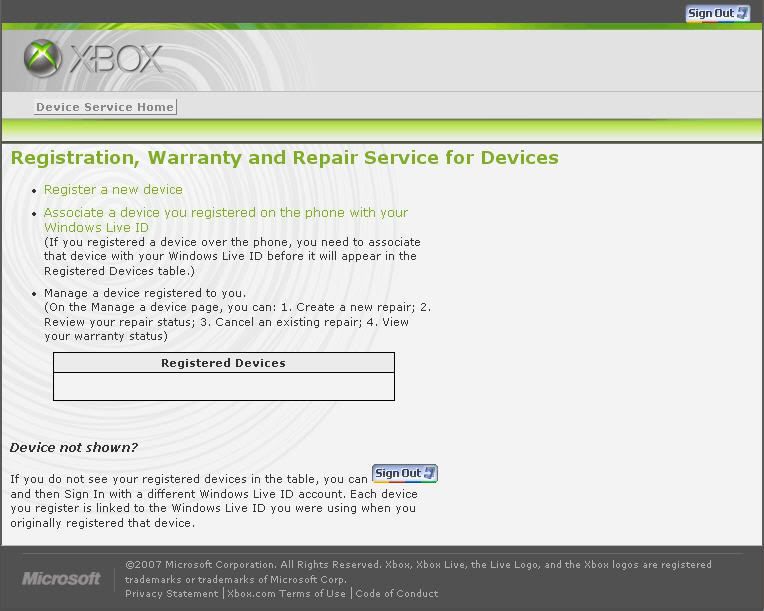 In addition to the recent announcement of the new
Xbox Support website
, Microsoft has taken quality assurance one step further. In order to aid those customers with potentially faulty Xbox 360 hardware, the upcoming Fall firmware update will add an important maintenance feature. An annual maintenance alert, indicated by an orange ring of lights, will be triggered on all Xbox 360 consoles to remind users of a recommended maintenance order. The Xbox owner can then opt for a preemptive repair order on their console, thus avoiding any potential "three red rings of light" errors or any other hardware failures that may occur.
The timing of these maintenance alerts will be made to coincide with traditionally slow periods of the Xbox 360 release schedule. This feature is there to ensure that customers will not be without their console when the really important games are released (such as the award winning title Gears of War or the upcoming title Halo 3). Instead, the complimentary maintenance service will focus on sending out notifications near the projected release dates of less distinguished software products (such as Bullet Witch or Vampire Rain).
This new policy is an industry first and sets the bar for customer dedication and support. For more details on this initiative, see the official
press briefing
.