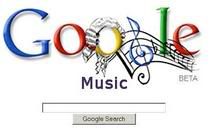 Okay, so it's not really "from" Google. That was just a ploy to catch your attention. But the part about free music was correct. Bascially, just enter the following search into google (replacing "ARTIST SONG_NAME" with whatever search criteria you want), and viola...free mp3s!
intitle:index.of "mp3" +"ARTIST SONG_NAME" -htm -html -php -asp "Last Modified"
Recently, I got a song stuck in my head and I wanted to hear it, so I used the above search method with the string "be sedated" as in The Ramones "I Wanna Be Sedated"... When I finally got to the mp3 link, this is what I heard:
link to mp3
.
Turns out there's a website that has a bunch of these songs, called
Dictionaraoke
. All the songs sound like horrible midi cell phone ring tones with added Microsoft Sam vocals. It's hilarious! Try listening to "Bohemian Rhapsody" without laughing out loud! I dare you!
For some reason the phrase "boom shakalakalaka" comes to mind right now...weird.